10 Seated Passenger Bus Falmouth Jamaica 10 Seater Coaster Bus for Falmouth Private Groups Excursions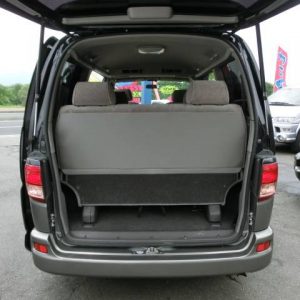 Private Groups Best Transportation Option in Falmouth Jamaica is a 1-10 Seater van for your comfort and pleasure from Falmouth Jamaica cruise port for all your shore excursions while at the port.
Why rent a Falmouth Private Bus
If you are are a western Caribbean cruising family or traveling in a group, corporate or just friends with 15 or more, a private Coast Bus with a driver maybe your best option. Vans can usually accommodate up to 15 passengers, but larger Groups will require a 22 seats Passengers Bus
This 8-10 seater Passenger vehicle is perfect for your group of more than 7 but less than 11 Persons you decide where you want to go from the things to do in Falmouth bucket list
---
Your exclusive Tour
See the things you want to
Not on 50 Person schedule, you are on.your time
Impromptu stops at interesting spots
Personalize guided tour
Ready when you are
---
Features:
On port pick up
Onboard GPS
All fuel Cost
Free Pre- Excursions /Tour planning assistance
Fully Air-Conditioned Vehicle
Rates :
Fill and ENQUIRY Form Below for Agent contact.