Cayman Island Grand Cayman Shore Excursions Things to Do Grand Cayman
Grand Cayman islands Cruise Excursions Things To Do in Grand Cayman of the Cayman islands Shore excursions and activities in  Cayman Islands  :
Information:
Geography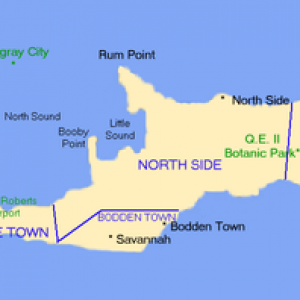 Cayman Island encompasses 76% of the territory's entire landmass. The island is approximately 22 miles (35 km) long with its widest point being 8 miles (13 km) wide.[1] The elevation ranges from sea level at the beaches to 60 feet (18 m) above sea level on the North Side's Mastic Trail. Of the three islands, Grand Cayman contains approximately 95% of the territory's entire population.
East End – The East End district is located on the east side of  Cayman Island and consists mostly of the Village of East End, numerous natural attractions, restaurants, and accommodations. Its population is currently listed at 1,371.
George Town – The capital of the Cayman Islands and world-famous center for offshore banking and investments, its population is currently listed at 20,676.
North Side – Includes Kaibo, Rum Point, and Breakers. Its population is currently listed at 1,079. Sand Point Cove in Rum Point is home to a Bioluminescent Bay or Bio Bay.
West Bay – Has numerous tourist attractions including the Cayman Turtle Farm and the Cayman Motor Museum. Towns in the West Bay district include Seven Mile Beach, Hell, and West Bay Village. Its population is currently listed at 8,243.
Tourism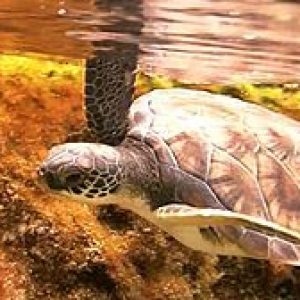 Grand Cayman Island has a number of natural attractions: the blow holes in the East End district, the Mastic Trail that runs north to south through the center of the island, Hell in the West Bay, and the Queen Elizabeth II Botanic Park.
Watersports such as scuba diving and snorkeling are popular activities on Grand Cayman as the island is known for its coral reefs and underwater sea walls along with a number of shipwrecks.
Because of its clubs, resorts, and hotels, Seven Mile Beach has the largest concentration of visitors and tourists on the island.